The Works Art & Design Festival
Thank you for joining us for an amazing 2019 festival
see you next year, june 19 - july 1, 2020
Art & Design
For 13 days every summer, The Works unleashes art & design throughout one square kilometre of Edmonton's downtown core. Completely free to the public, The Festival is an extravaganza of visual art, design and entertainment that attracts artists and patrons from around the globe. Greater than the sum of its many parts, The Works is a time and place for everyone to discover, discuss and develop an appreciation for art and design!
As North America's largest free outdoor art and design festival, The Works has something for everyone!
- 40 exhibits at 30 venues throughout Edmonton's downtown and around the city
- live performances on The Works Street Stage from noon - 9:30 pm every day
- over 300 special events including tours, receptions, and demonstrations
The Works Art & Design Festival 2020 will take place:
June 19 - July 1, 2020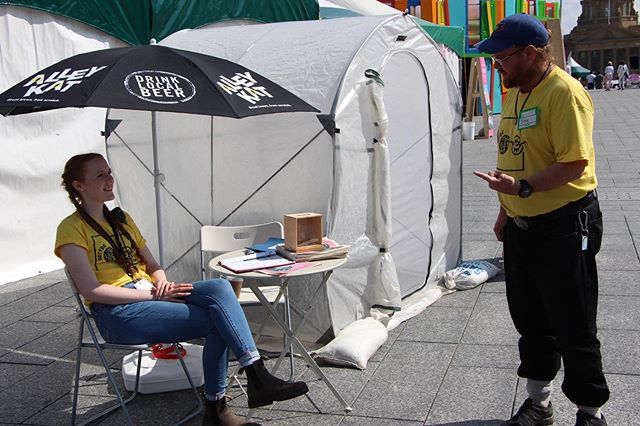 Check out these photos taken by our volunteers of our volunteers. Thank you Clara, Jeremy, Alexi, Jayden, Rebecca, Faith, and Shelby for capturing The Works Art & Design Festival, and thank you to all of our volunteers for your time, commitment, hard work, and dedication! (psst, if you see you or one of your friends please feel free to tag them!)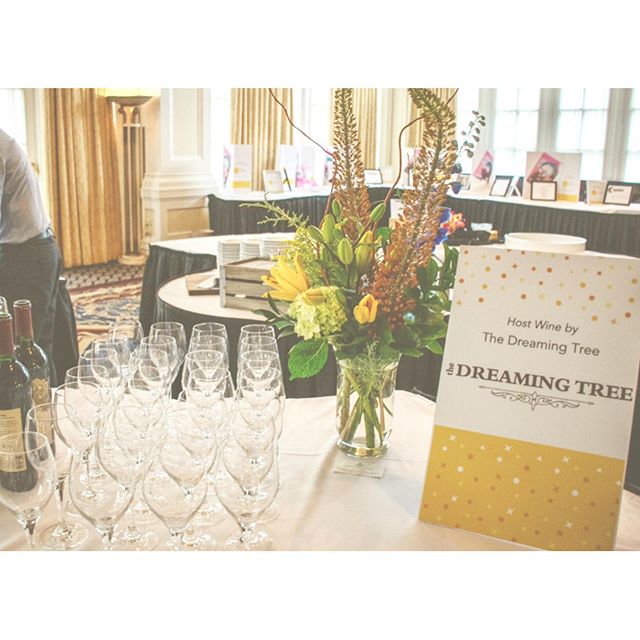 Monday is here and we just want to go back to Friday... June 14th at The Works Summer Solstice Gala.. Sipping on a Solstice Cocktail made with the delicious, raspberry RigHand vodka or a glass of wine from the ever dreamy, Dreaming Tree Wines. How can we possibly wait until next year's Summer Solstice Gala with the work week ahead??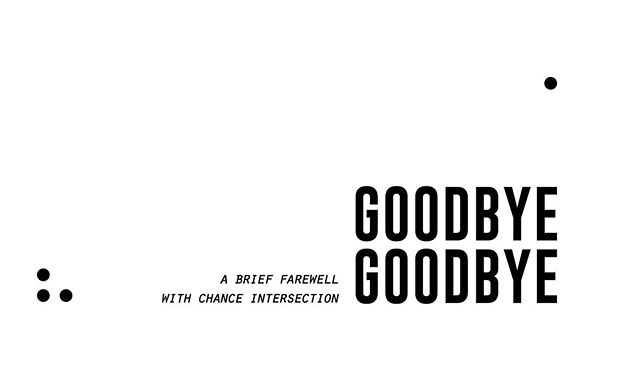 GOODBYE GOODBYE is an exciting art show, inspired, curated, designed, and featuring art by this year's colleagues at The Works Art & Design Festival. There will be an opening reception on Wednesday, July 24 from 7 - 10pm (with light food and refreshments being served) at 9744 60th Ave, Edmonton, AB. For more details check out our bio for a link to the Facebook event! GOODBYE GOODBYE A Brief Farewell with Chance Intersection A new art show featuring: Michael Conforti Kia Day Haylee Fortin Brittany Gergel Alison Grigg Chloe Gust Claire Lamb Daniel Li Claire MacMahon Callum McKenzie Alfred Muszynski Max Quilliam Heather Savard Taiessa Tori Taphorn Simon Yee Marie Yuan • #yeg #yegarts #yegcommunity #yegartist #yegart #yegevent #yegevents #edmontonart #edmontonevents
Since it finally feels like summer in Edmonton, we wanted to remember the Summer Solstice Gala! Even though our June 14th Gala missed out on sunshine, we had gorgeous floral arrangements from @grahamlaneflorists and take-away macrons from @duchessbakeshop to distract us from the clouds gathered around the beautiful, @fairmontmac hotel. (Not to mention the delicious sweets from the culinary team at hotel mac!)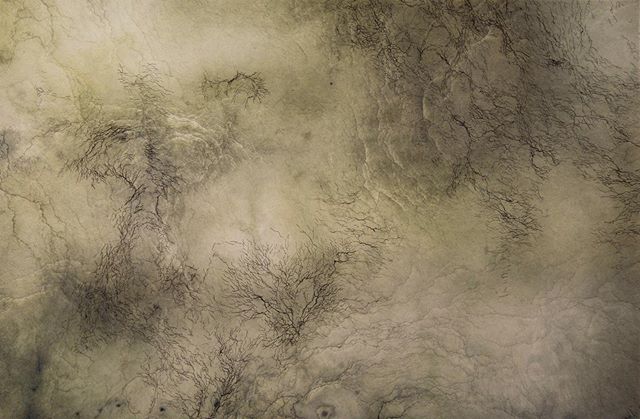 This week is your last chance to experience Kelsey Stephenson's "Erosion". It's on display until Friday, July 12 at @edmontonchamber - World Trade Centre. Stephenson's prints use the language of cartography and topography to hand-trace the movement of water. These evocations of spacial, temporal, and narrative shifts can be viewed from 8:30 am - 4:30 pm today and tomorrow. (Image: Light Through Water, Kelsey Stephenson, Etching, digital, chincolle, 2017) #TheWorksFest #Yegarts #yegartits #prints #art #edmontonart #edmontonartists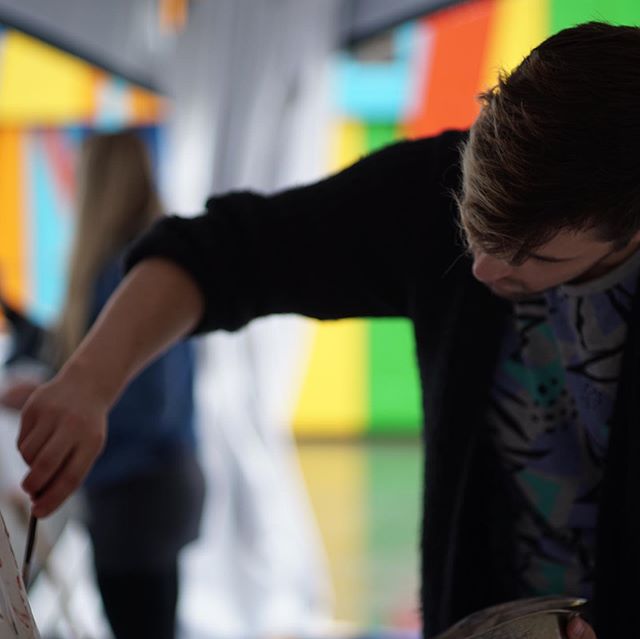 Today is the LAST DAY OF THE FESTIVAL! That means today is your last chance to check out Live Painting, walking tours, sand sculpting demonstrations, all of our art exhibits, The WorksShop, Food Street, The Art Market, our all-ages, pet friendly patio, the grassy hill, and all of our live music! Stop by to enjoy The Works Art & Design Festival until 10PM today. All 📷 by our wonderful volunteers, Rebecca, Alexi, Jeremy, and Clara • #TheWorksFest #yeg #edmonton #yegdt #yegfestival #yegarts #yegmusic #yegfood
Today is your last chance to see and explore "Tangible" by @torres_artista before it is dismantled. This colourful installation has brought so much brightness in the highly urban space of Capital Plaza. It has become a place for public to see different perspectives of the environment around them. The striking colours of the doors have become a backdrop for capturing memories— thank you for sharing your photos with us. As temporary as it is, "Tangible" has documented permanent moments of a lifetime. Don't miss it and all the other amazing exhibits. See all of them today! 📷: Photographer volunteers: Alexi, Clara, and Jeremy #edmontonart #theworksfest #sculpture #joseluistorres #yegarts #edmontonartists #yegdt #ableg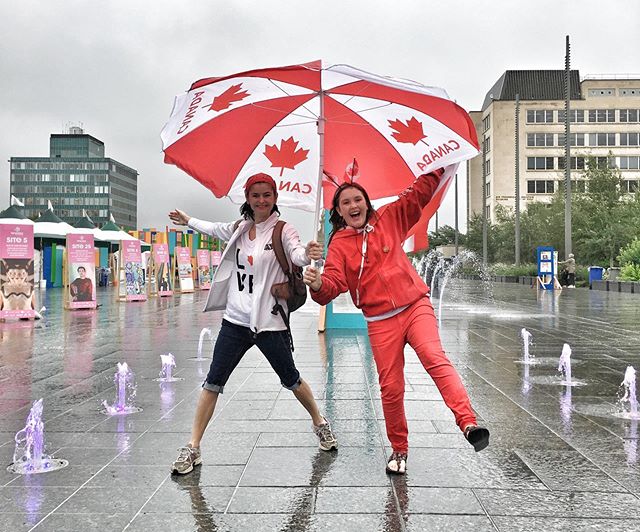 The Works Art & Design Festival on for Canada Day, rain or shine! Come on down and get you Canada Day flags, pins, and temporary tattoos, check out our all-ages, pet friendly patio, watch live music from 12:30 to 9:00 pm, and (of course) see all of the art! • #theworksfest #edmontonart #yegarts #yeg #yegdt #yegcanadaday #canadaday #edmonton #edmontonmusic #canadaday2019 #alberta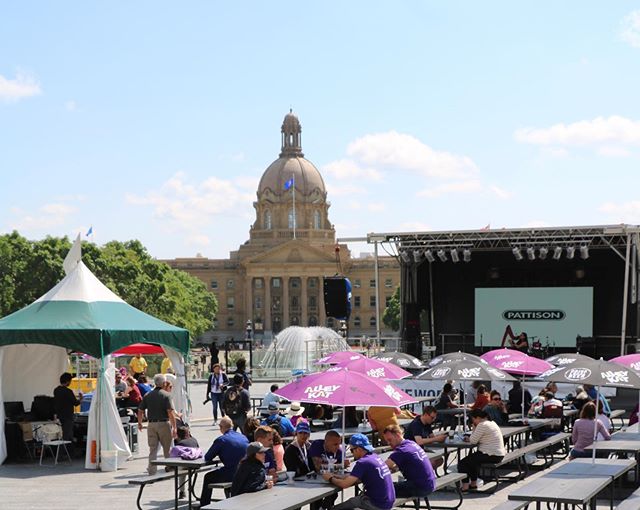 It's Friday and it's a long weekend! If you don't have plans for the weekend yet, #TheWorksFest has a ton of activities for all-ages. With free art exhibits, walking tours, live music, and all-ages art making workshops, there is plenty of fun for everyone! On Canada Day, The Works Patio will be located west of the main plaza near the Bowker Building. See you soon? #yegpatio #yegmusic #yegarts #canadaday2019 #yegdt #ableg #edmontonart
We had another successful roving reception last night! Thank you to all the artists and The Works' supporters for roving with us. Until next year! The event wouldn't be possible without the support of the local businesses in the city: Thank you @doughnutparty for the delicious doughnuts. Thank you @earthsgeneralstore for the healthy snacks. Thank you @remedycafe for the samosas, pitas, and hummus. The event ended with a wide spread of appetizing food from @revivaledmonton. We even shared some to our volunteers. 😊 Thank you @meltingpotyeg for the yummy dessert and the gift certificate for one lucky rover! From all of us from The Works, thank you very much for your generosity! #theworksfest #yegarts #edmontonart #yegdt #edmontonartists #yegdatenight